The Perfect Game Collegiate Baseball League playoffs are a week away.
The Glens Falls Dragons currently sit in the third and final playoff spot for the East. The Dragons are not safe, however, as the Albany Dutchmen trail them by only two games, with the two teams set to play each other twice in the coming week.
@ Amsterdam L




@ Amsterdam L

off

off
The Dragons face the task of facing the top-seeded Amsterdam Mohawks three times in the next two days, wanting to maintain their advantage over the Dutchmen for the final playoff spot. After a day off on Sunday, the Dragons will have two against Albany and two against Saugerties to complete their season. Saugerties is 20 games back of first place Amsterdam, and 8 games behind the Dragons, thus eliminating the Stallions from playoff contention.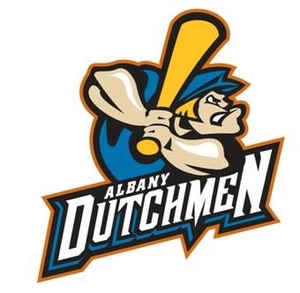 Albany's schedule isn't easier. After a game against the second place Mohawk Valley DiamondDawgs, the Dutchmen travel to face Adirondack, who is only a half game behind Utica for the final playoff spot in the West Division and will be fighting for their playoff lives. Then sandwiched between the two games with Glens Falls are two against Amsterdam.
The Glens Falls Dragons can technically clinch before heading into Monday's game, but will need to win all three games against Amsterdam, while Albany would need to drop their two games. There's also a possibility of the Dutchmen to come into the rivalry game ahead of the Dragons, if the two teams should reverse the aforementioned fortune.
But keep an eye on the weather. The Perfect Game Collegiate Baseball League will attempt to reschedule lost games due to weather, but rescheduling is not guaranteed. The loss of games due to weather last year resulted in the Dragons (last year as the Golden Eagles) being eliminated from the playoffs due to a rainout.